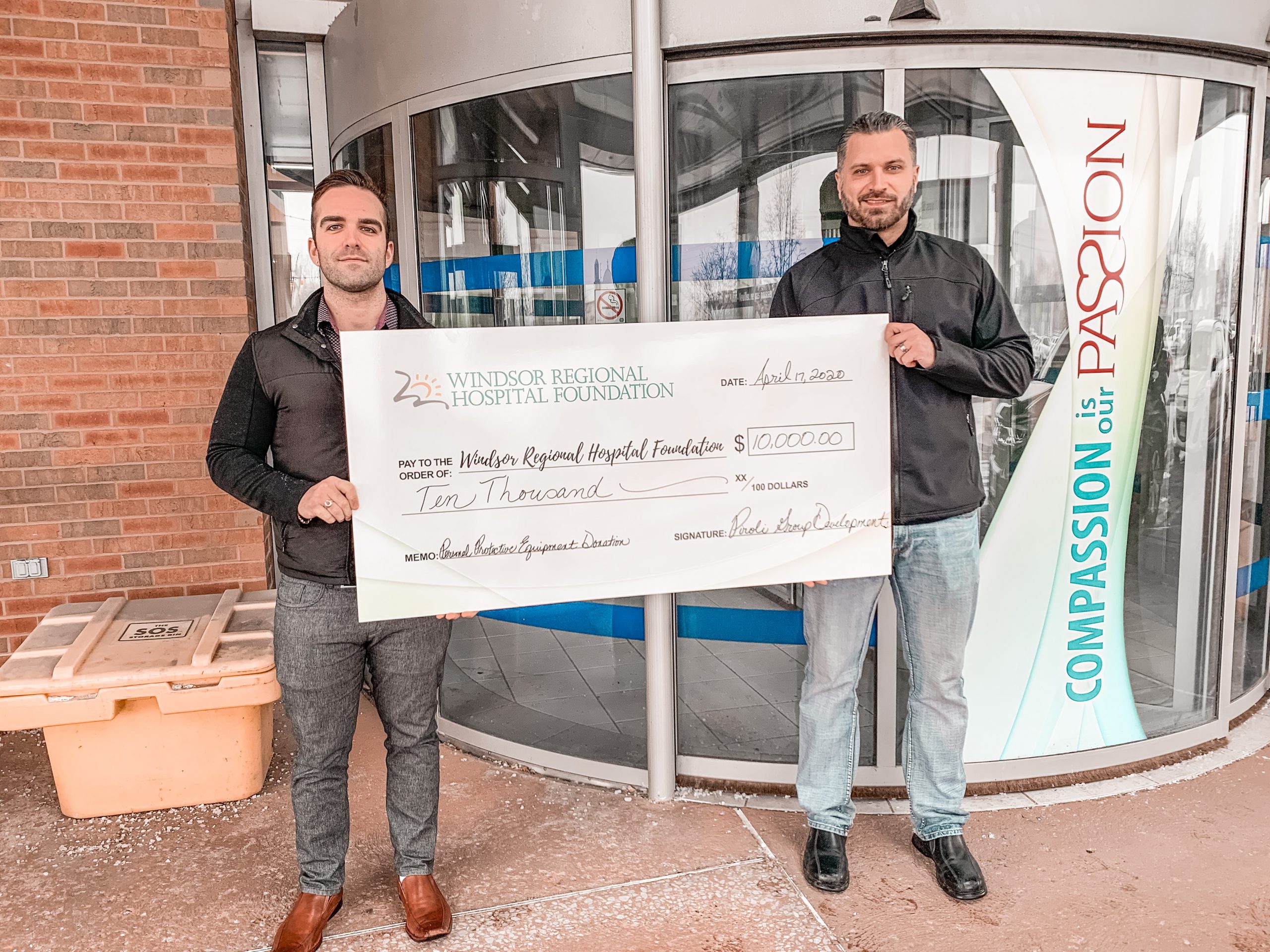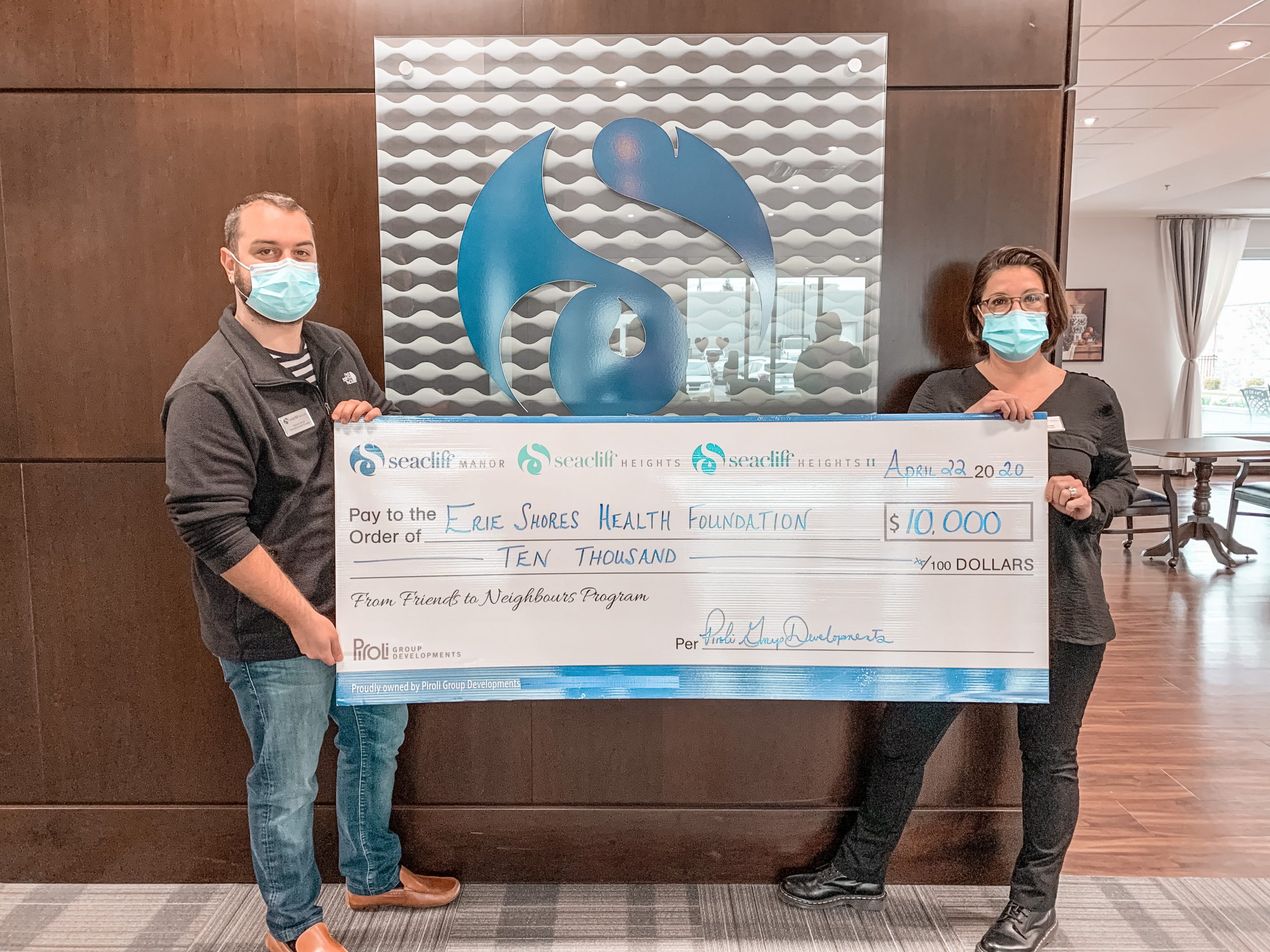 FOR IMMEDIATE RELEASE – On April 17th Piroli Group Developments held a cheque presentation ceremony at the Windsor Regional Hospital's Metropolitan Campus, where Mike Piroli and Marlo Lazdins of Piroli Group Developments, delivered a $10,000 donation to help fight COVID-19 and support front-line workers in the Windsor community. A few days later, on April 22, 2020, another cheque presentation ceremony was held in Leamington at Seacliff Manor, one of the 3 buildings at the Seacliff residential complex, where Steven Piroli and Kari Sleiman presented a $10,000 donation to the Erie Shores Health Foundation to help fight COVID-19 in Leamington, Essex, and surrounding areas.
Both communities have been a large part of the recent developments by Piroli Group, which include Seacliff Heights 1 & 2 in Leamington, and the newest residential project under construction in Windsor – West Bridge Place. West Bridge is nearing the final stages of construction, and is set to open its doors to its first residents on August 1, 2020.
Piroli Group would like to take this opportunity to thank all of the frontline workers and the essential workers, for all of their hard work and sacrifices to keep us all safe, fed, and at home during this pandemic. 
850 Wyandotte St W.
Windsor, ON
N9A 0E1